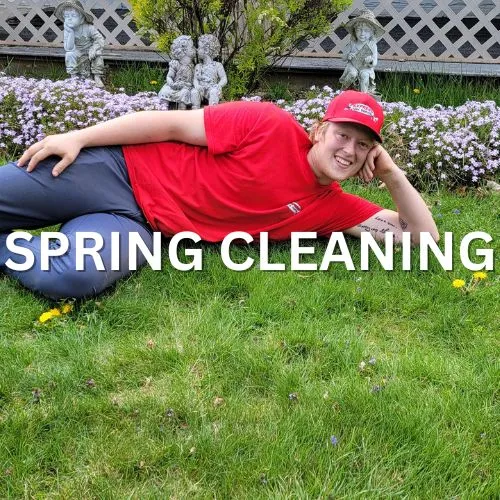 Spring Cleaning Services: Express Junk Removal has You Covered!
Spring is finally here!
Spring is finally here, and it's the perfect time to refresh your home with a thorough spring cleaning. If you're in Youngstown, Ohio, look no further than Express Junk Removal for all your spring cleaning needs. Our professional team is here to provide top-notch services and help you declutter your space. In this blog post, we'll explore the comprehensive spring cleaning services offered by Express Junk Removal, ensuring a seamless and efficient cleaning experience.
Why Choose Express Junk Removal?
1. Efficient and Reliable Services
At Express Junk Removal, we pride ourselves on providing efficient and reliable spring cleaning services in Youngstown, Ohio. Our dedicated team of professionals is equipped with the knowledge, tools, and expertise to tackle any clutter challenge. Whether you need to clear out old furniture, appliances, or general household junk, we'll handle the task swiftly, leaving your home clutter-free and organized.
2. Comprehensive Junk Removal Solutions
Our comprehensive junk removal services cater to all your spring cleaning needs. We understand that decluttering is a crucial part of the process, and Express Junk Removal is here to help. From sorting through your belongings to hauling away unwanted items, our team will ensure a seamless and hassle-free experience. Say goodbye to unnecessary clutter and welcome a fresh start this spring.
3. Environmentally Conscious Practices
Express Junk Removal is committed to eco-friendly practices. We understand the importance of responsible waste disposal and strive to minimize our impact on the environment. When you choose our services, you can trust that we will recycle, donate, or dispose of your unwanted items in the most environmentally conscious manner possible. Together, we can make a difference.
4. Convenient and Time-Saving Solutions
We value your time, and our goal is to provide convenient and time-saving solutions for your spring cleaning project. With Express Junk Removal, there's no need for multiple trips to the landfill or donation centers. Our team will arrive promptly at your doorstep, equipped with the necessary tools and trucks to efficiently remove and dispose of your unwanted items. Sit back, relax, and let us handle the heavy lifting while you focus on other important tasks.
5. Trusted Professionals at Your Service
Express Junk Removal takes pride in our team of trusted professionals. We are fully licensed and insured, ensuring that your property is protected during the removal process. With years of experience in the industry, we prioritize safety, efficiency, and customer satisfaction. When you choose Express Junk Removal, you can rest assured that your spring cleaning project is in capable hands.
Make your spring cleaning a breeze.
With Express Junk Removal servicing the Warren/Youngstown, Ohio area, our efficient and reliable services, comprehensive junk removal solutions, environmentally conscious practices, convenient options, and trusted professionals will transform your space into a clutter-free and organized haven. Say goodbye to unwanted items and welcome a fresh start this spring. Contact Express Junk Removal today to schedule your spring cleaning and experience the difference we can make!
This is the second time I have used Express. Both times, I received excellent service from very courteous young men. They called about 15 minutes before arrival, were on time, had everything loaded quickly—I highly recommend them!
Two nice, respectful young men were strong and careful to remove old bedroom furniture from second story home. Also took an old couch from the basement…they charge according to the amount of space it requires in the truck. I will definitely call for future removal.