Mattress Disposal & Removal
Old mattresses? We'll get rid of them for you!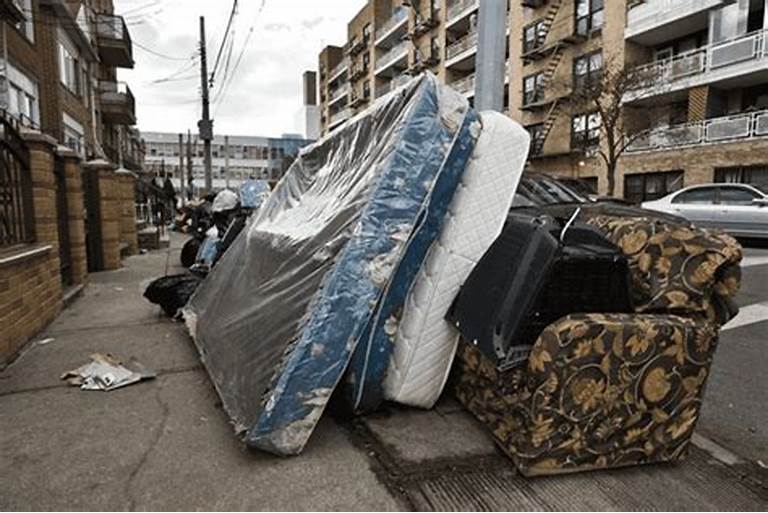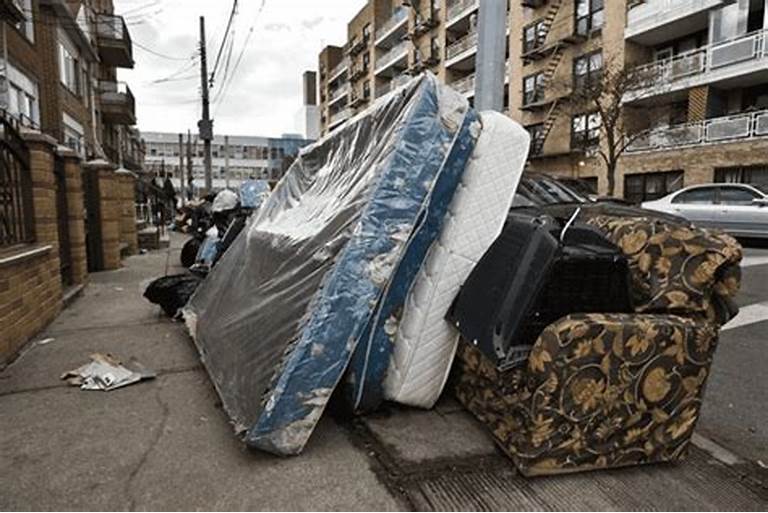 Upgrading to a new mattress is a great idea, considering you spend about a third of your life sleeping on it. Back pain and insomnia can both be the results of a bad or worn-out mattress. But once you get that new mattress, how do you get rid of the old one? Many of our homes have old mattresses down in the basement or up in the attic, collecting dust and taking up valuable space.
Express Junk Removal provides a safe, eco-friendly and efficient mattress disposal service to make the whole process easy for you. Our experienced team members will have the strength to haul off that mattress and bed frame without damaging your home on the way out. You won't need to carry the items to the curb yourself only for the garbage company not to take them.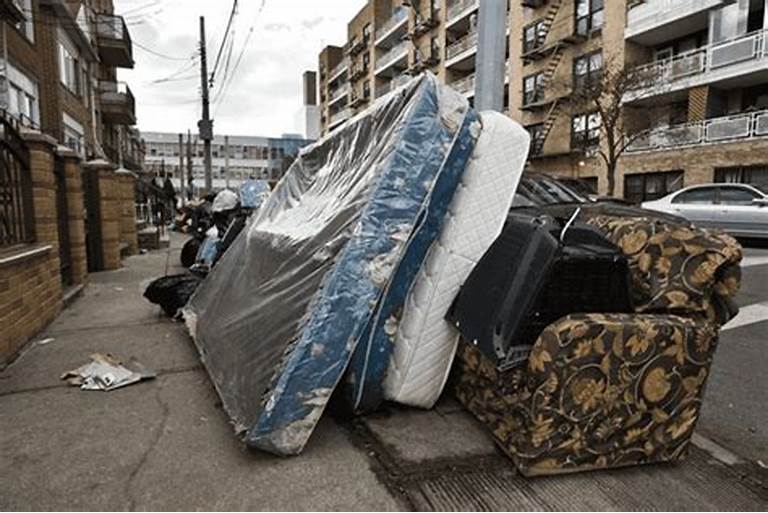 Need mattress disposal & removal?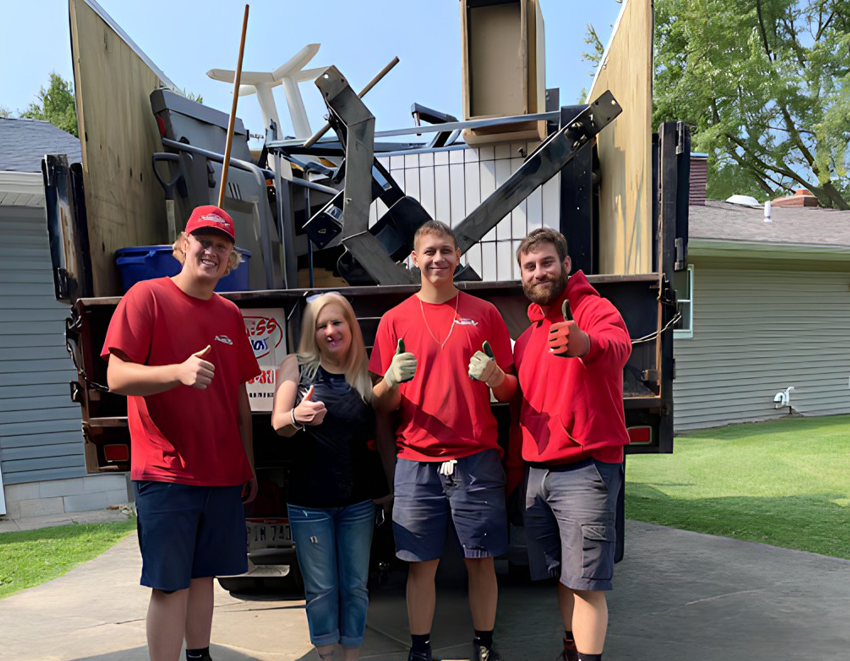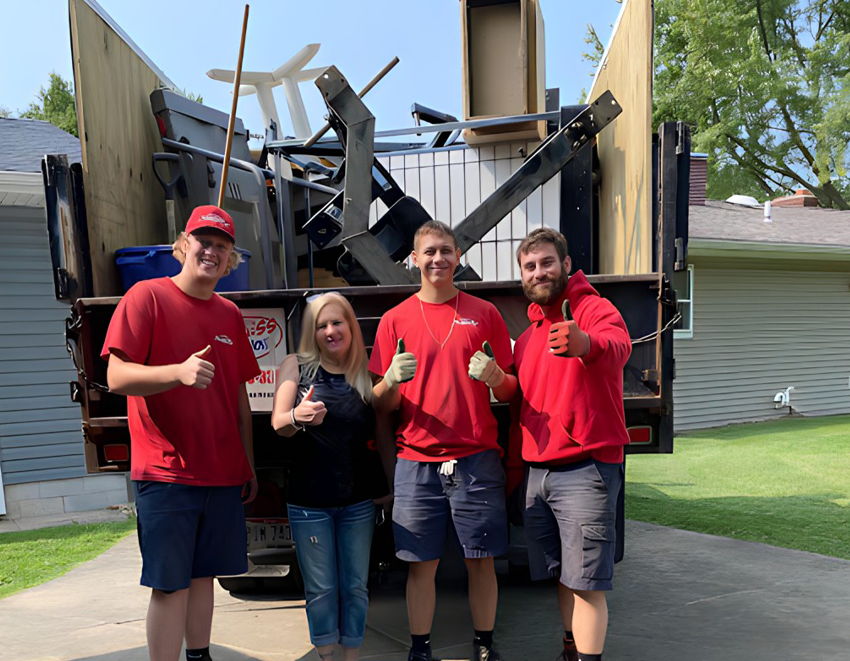 We Make mattress removal & disposal Quick & Easy for you

Schedule an Appointment
Call, text, or book online to schedule an on-site FREE estimate with NO OBLIGATION to hire.

We'll Call When We're on The Way
Your friendly, professional, uniformed team will arrive on time in one of our clean junk removal trucks. Your Team Captain will always present you with a price before doing any work.

We Arrive & Do ALL Labor & Loading
No matter where your stuff is located, we'll get it – even from your attic, basement, or backyard!
mattress removal Services including
Queen Mattresses, Twin Mattresses, Full Mattresses, Innerspring, Hybrid, Foam
Our Service Areas
Express Junk Removal serves the Mahoning Valley including the following cities and areas:
Our Service Areas
Express Junk Removal serves the Mahoning Valley including the following cities and areas:
Youngstown, Campbell, Struthers, Boardman, Poland, Coitsville, Austintown, Lake Milton, North Jackson, Canfield, Warren, Niles, Girard, Liberty, Hubbard, Weathersfield, Newton Falls, Braceville, Southington, Champion, Bristolville, Cortland, Fowler, Vienna, Howland, Brookfield, Kinsman, West Farmington, Hartford, Masury, Sharon, Hermitage, Farrell, Mineral Ridge, Wheatland, Lowellville, Lordstown and many more.
This is the second time I have used Express. Both times, I received excellent service from very courteous young men. They called about 15 minutes before arrival, were on time, had everything loaded quickly—I highly recommend them!
Two nice, respectful young men were strong and careful to remove old bedroom furniture from second story home. Also took an old couch from the basement…they charge according to the amount of space it requires in the truck. I will definitely call for future removal.
Don't try to dispose of your old mattresses… let us take care of it!
Express Junk Removal is a company that specializes in comprehensive junk removal services, including mattress removal.
Not all mattresses need to be taken to the landfill! Many times, we are able to recycle old mattress and box springs. Mattresses still in good condition can possibly even be donated.
Express Junk Removal accepts mattresses and box springs from any size home, apartment, or business. Our skilled professionals will pick up the mattress or box spring, and it will either recycle it or donate it to a local charity if it's still in good condition.
Express Junk Removal is committed to helping the environment by recycling and donating old mattresses and box springs.
We take ANYTHING and EVERYTHING except hazardous waste.*
How does our mattress service work?
Express Junk Removal full service mattress removal and recycling service gives both residents and commercial clients the freedom to no longer worry about lugging old mattresses because Express Junk Removal will recycle and dispose of the items for you. You can schedule bulk and single item pickups by calling us today or booking online.
How do we dispose of an old mattress?
Express Junk Removal provides professional mattress and box spring removal services. Disposing of used mattresses, box springs and furniture is difficult because they cannot be taken to the curb for your garbage company to take. Garbage companies today only have one team member per truck and cannot lift bulky items. Express Junk Removal is a full service mattress disposal company working towards an efficient way to recycle your mattress and box springs so that the environment is protected and your old mattress can be removed.
Can you take the bed frame along with the mattress?
Our mattress disposal process is simple, effective, and most of all, green! Express Junk Removal recycles as much of your bulk pickups as possible. If the old mattress is salvageable (no stains, rips or tears), we will donate it to someone in need. If your box spring or bed frame is broken we take it to the proper recycling facility to break down and reuse the bed frame parts and pieces. If you are searching for convenient and easy mattress removal services then, contact Express Junk Removal to help with all your mattress and furniture disposal needs.
can i put my mattress in the dumpster?
It is not recommended to put your mattress in the dumpster. It can get lodged and block your weekly trash service from operating properly. Not to mention the difficult task of lugging it out there just to have to bring it back up when the trash company doesn't accept it.