Yard Waste Disposal & Debris Removal
Let Express Junk Removal Take Care of Your Yard Waste & Debris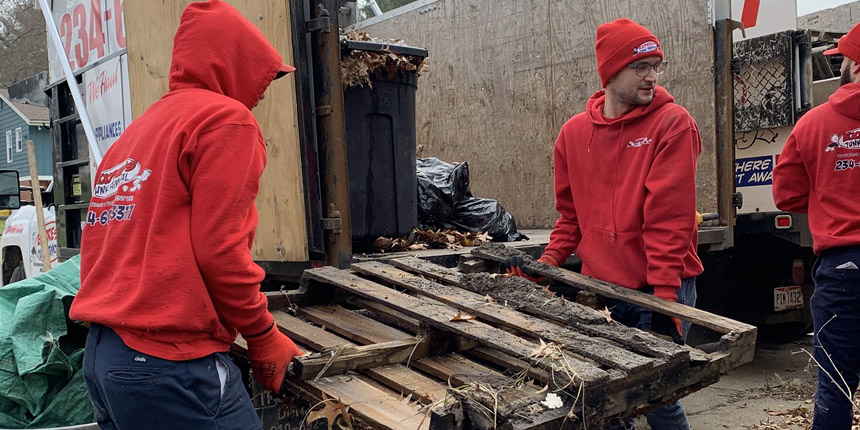 Is your property not looking as great as it used to? Express Junk Removal is here for you! Our professional team provides fast, reliable and affordable yard waste cleanup services.
From leaves and branches blown down during storms to small messes that build up over time – no job is too large or small. We'll handle it all so you can spend more time enjoying a neat and tidy outdoor environment again!
Call us today or book an appointment online now for hassle-free yard waste removal service from our friendly professionals.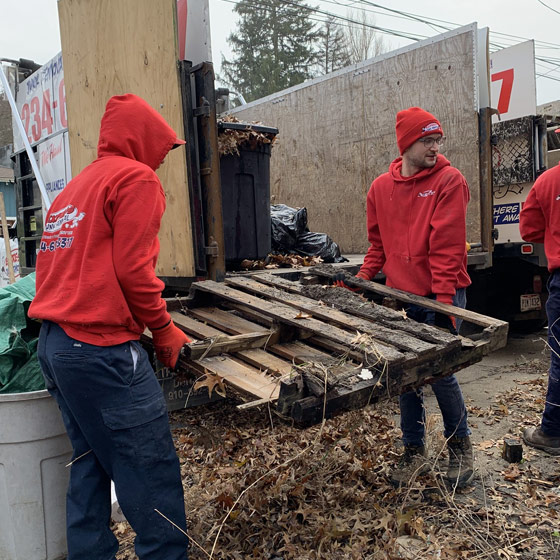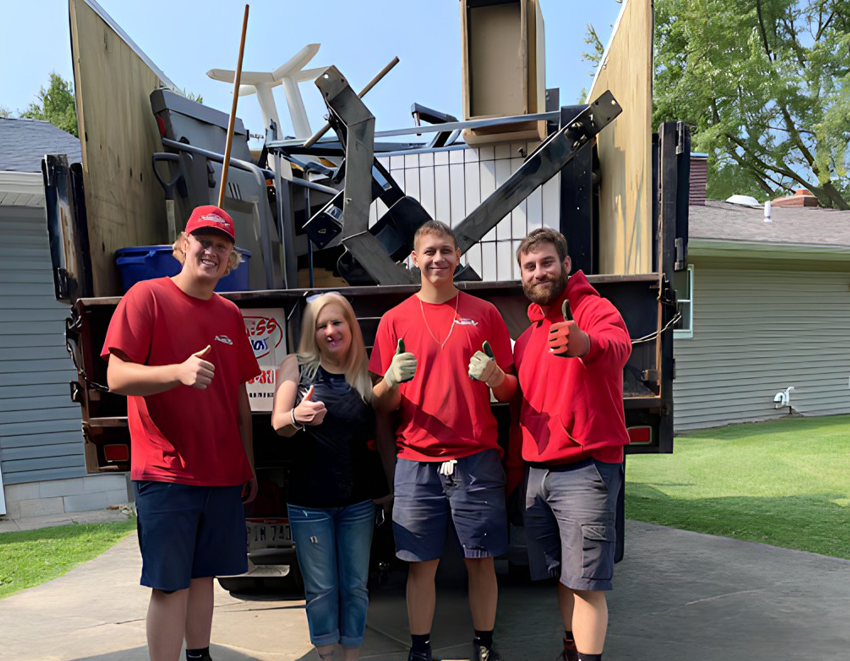 Getting Your Yard Waste Removed is quick & easy!

Schedule an Appointment
Call, text, or book online to schedule an on-site FREE estimate with NO OBLIGATION to hire.

We'll Call When We're on The Way
Your friendly, professional, uniformed team will arrive on time in one of our clean junk removal trucks. Your Team Captain will always present you with a price before doing any work.

We Arrive & Do ALL Labor & Loading
No matter where your stuff is located, we'll get it – even from your attic, basement, or backyard!
We remove all types of yard waste including
Landscaping Debris
Old Lumber
Leaves, Grass, Tree Branches, Old Fencing, Landscaping Debris, Old Lumber, Stumps, Shrubs
Our Service Areas
Express Junk Removal serves the Mahoning Valley including the following cities and areas:
Our Service Areas
Express Junk Removal serves the Mahoning Valley including the following cities and areas:
Youngstown, Campbell, Struthers, Boardman, Poland, Coitsville, Austintown, Lake Milton, North Jackson, Canfield, Warren, Niles, Girard, Liberty, Hubbard, Weathersfield, Newton Falls, Braceville, Southington, Champion, Bristolville, Cortland, Fowler, Vienna, Howland, Brookfield, Kinsman, West Farmington, Hartford, Masury, Sharon, Hermitage, Farrell, Mineral Ridge, Wheatland, Lowellville, Lordstown and many more.
I am totally pleased with the job done and will be requesting this company again. I will also refer this company to my friends.
I and my family have used Express Junk Removal multiple times, always a great experience. They're professional, friendly, efficient.
Express Junk Removal will take care of all of your yard waste
Let us free your outdoor space from years of clutter! Our skilled team can come in and quickly remove all the junk cluttering up your back yard, transforming it into a pristine area you will be proud to show off. Express Junk Removal is here for you.
Are the remnants of a seasonal storm wreaking havoc in your yard? Let us ease your burden and lend you our expertise to help restore it back its original glory. We strive for excellence when clearing yards damaged by storms – we have tons of experience!
Get your yard in top condition with Express Junk Removal. From lawn waste to fallen tree limbs, our experienced team is here to restore your outdoor space so you can enjoy it at its best! Connect with us now for more information and start creating the backyard of your dreams. Book your yard waste removal project online or by calling 234-600-3317.

We take ANYTHING and EVERYTHING except hazardous waste.*
Click Here to see exactly what we do and don't take
How much does yard waste removal cost?
It depends on how much yard waste you have and how much space it takes in our trucks. We offer comprehensive yard waste removal services tailored to your needs. Whether you have piles of leaves or just a few branches, our team will provide an accurate and free assessment—no strings attached! Get in touch with us today for more information.
Can you get rid of tree branches?
Yes, Express Junk Removal takes tree branches, among any old lumber or other tree debris you may have taking up space in your yard.