Junk Hauling Services in Northeast Ohio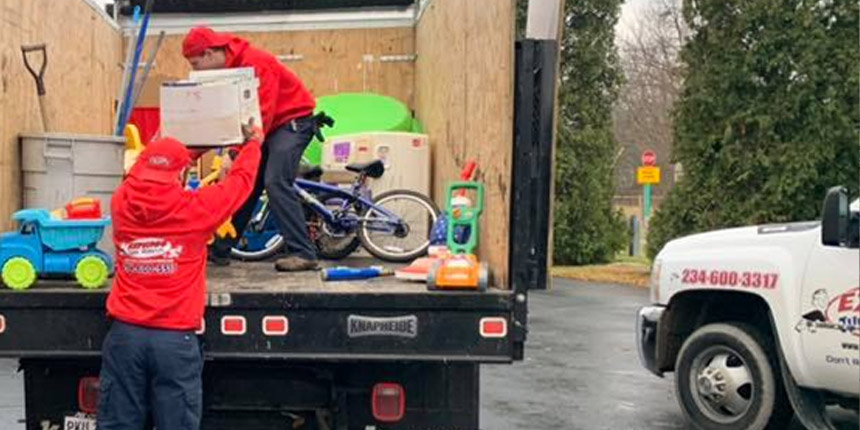 Express Junk Removal is your go-to partner for all junk and trash removal needs. We are fully insured, guaranteeing our crew will provide care while removing items from any location within the property. Moving has never been easier: simply point us to what you want gone – no lifting necessary!
The benefits we offer over dumpster rental make this decision easy – two dedicated crew members onsite with a truck can quickly remove materials in one day's time, including things commonly excluded by dumpsters like bulky items.
Serving Trumbull County, Mahoning County, Portage County, and parts of the Cleveland-Akron-Canton Metropolitan Area.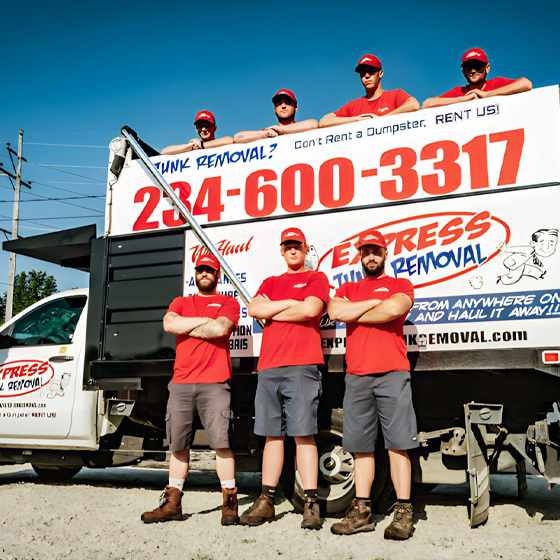 Youngstown
Boardman
Canfield
Campbell
Austintown
Poland
Struthers
Niles
Warren
Champion
Cortland
Mineral Ridge
Leavittsburg
Howland
Girard
Lowellville
Hubbard
Cornersburg
Vienna
Hartford
Bazetta
Lordstown
Liberty
Brookfield
McDonald
Weathersfield
Braceville
Newton Falls
Southington
Farmington
Hermitage
Sharon
Youngstown, Boardman, Canfield, Campbell, Austintown, Poland, Struthers, Niles, Warren, Champion, Cortland, Mineral Ridge, Leavittsburg, Howland, Girard, Lowellville, Hubbard, Cornersburg, Vienna, Hartford, Bazetta, Lordstown, Liberty, Brookfield, McDonald, Weathersfield, Braceville, Newton Falls, Southington, Farmington, West Farmington, Hermitage, Sharon
Cleveland-Akron-Canton Metropolitan Areas
Aurora
Beachwood
Bedford
Brecksvile
Chagrin Falls
Chesterland
Cleveland
Gates Mills
Hudson
Independence
Macedonia
Mantua
Maple Heights
Newbury
Northfield
Novelty
Peninsula
Streetsboro
Twinsburg
Aurora, Beachwood, Bedford, Brecksvile, Chagrin Falls, Chesterland, Cleveland, Gates Mills, Hudson, Independence, Macedonia, Mantua, Maple Heights, Newbury, Northfield, Novelty, Peninsula, Streetsboro, Twinsburg