Let Express Junk Removal get Rid of your Old Hot Tub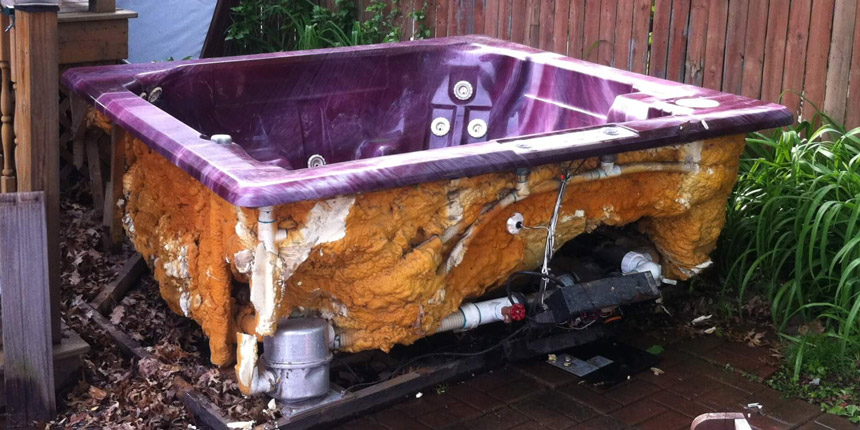 Express Junk Removal is the premier hot tub removal company in the Warren-Youngstown area. We have been in business for over 10 years and have removed tons of hot tubs. We are a fully licensed and insured company, and we strive for 100% customer satisfaction.
We understand that hot tubs can be difficult to remove. Don't risk hurting yourself, we have the experience and equipment to get the job done quickly and safely. We also offer a free quotes and consultations, so you can be sure that you are getting the best possible price for your hot tub removal.
Contact us today to get a free quote on removing your hot tub. Discover why Express Junk Removal is the obvious choice for all of your hot tub removal needs.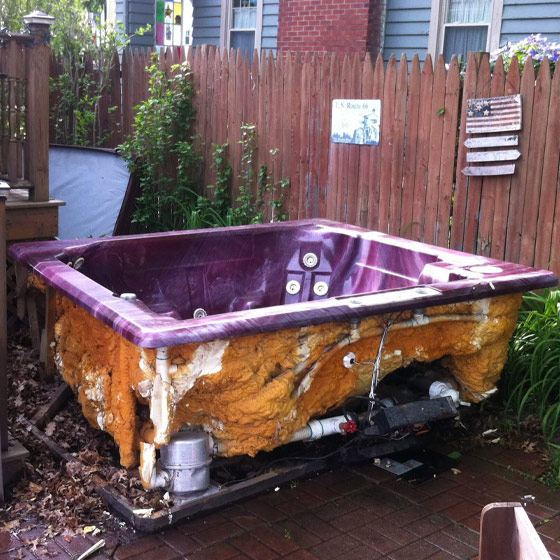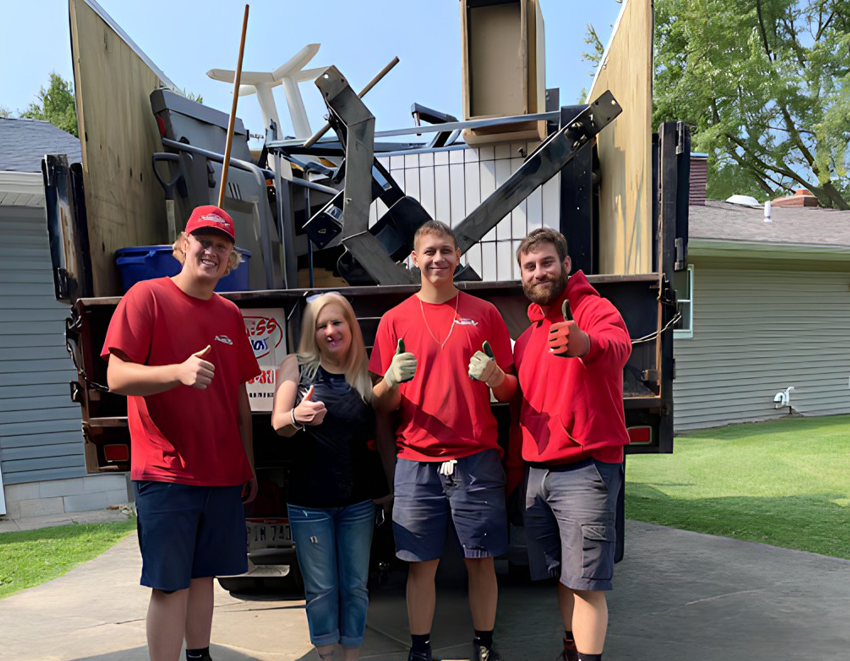 We Make hot tub removal Quck & Easy for you

Schedule an Appointment
Call, text, or book online to schedule an on-site FREE estimate with NO OBLIGATION to hire.

We'll Call When We're on The Way
Your friendly, professional, uniformed team will arrive on time in one of our clean junk removal trucks. Your Team Captain will always present you with a price before doing any work.

We Arrive & Do ALL Labor & Loading
No matter where your stuff is located, we'll get it – even from your attic, basement, or backyard!
Hot Tub Removal Services including
Hot Tubs, Hot Tub Covers, Portable Hot Tubs, Hot Tub Accessories
Our Service Areas
Express Junk Removal serves the Mahoning Valley including the following cities and areas:
Our Service Areas
Express Junk Removal serves the Mahoning Valley including the following cities and areas:
Youngstown, Campbell, Struthers, Boardman, Poland, Coitsville, Austintown, Lake Milton, North Jackson, Canfield, Warren, Niles, Girard, Liberty, Hubbard, Weathersfield, Newton Falls, Braceville, Southington, Champion, Bristolville, Cortland, Fowler, Vienna, Howland, Brookfield, Kinsman, West Farmington, Hartford, Masury, Sharon, Hermitage, Farrell, Mineral Ridge, Wheatland, Lowellville, Lordstown and many more.
Kevin and Nick were fast and professional. Cleanup was great. The area where the hot tub sat was spotless after they left. Definitely recommend!
Express Junk Removal came to remove a hot tub. They were very reasonably priced and we're here on time. I would definitely use this company again.
Don't try to dispose of your old hot tub… let us take care of it!
Get rid of your unwanted hot tub without the hassle! Express Junk Removal is here to help, offering an easy and stress-free solution. We offer expert services tailored specifically for removing hot tubs – just tell us where it's located and our professional team will take care of all the heavy lifting needed, including cutting up pieces into smaller sizes if necessary. With us at your service you won't need to worry about lugging it yourself or searching for a trash company that'll accept large items like this one – leave the hard work to us!
Express Junk Removal is the premier provider of hot tub removal services in the area. We are a full-service junk removal company that specializes in the proper removal and disposal of all types of hot tubs, from small indoor bathtubs to large outdoor party tubs. We are fully licensed and insured, and our team of experienced professionals has the knowledge and equipment necessary to handle any hot tub removal job, no matter how big or small.
If you have a hot tub that you need removed, we would be happy to provide you with a free, no-obligation estimate. Simply give us a call or send us a chat online now, and one of our representatives will be happy to answer any questions you may have and schedule your appointment.

We take ANYTHING and EVERYTHING except hazardous waste.*
Click Here to see exactly what we do and don't take
How do I get rid of a hot tub?
While you can try to dispose of a hot tub yourself, the majority of people find it overwhelming and not worth it. Our skilled junk removal pros will get rid of your hot tub in no time. Give us a call for a quick, no obligation quote. 
How much is it to remove a hot tub?
It depends on how large it is and how much space it will take on our truck. Give us a call for a quote. 
Why should I not get rid of my hot tub by myself?
It is often quite a hassle for the average person to attempt to remove a hot tub. You have to figure out how to completely disconnect it, break it up into pieces, and haul it somewhere. It's a lot of work by yourself!