Property Management Junk Removal Services
We'll take care of the junk your tenants left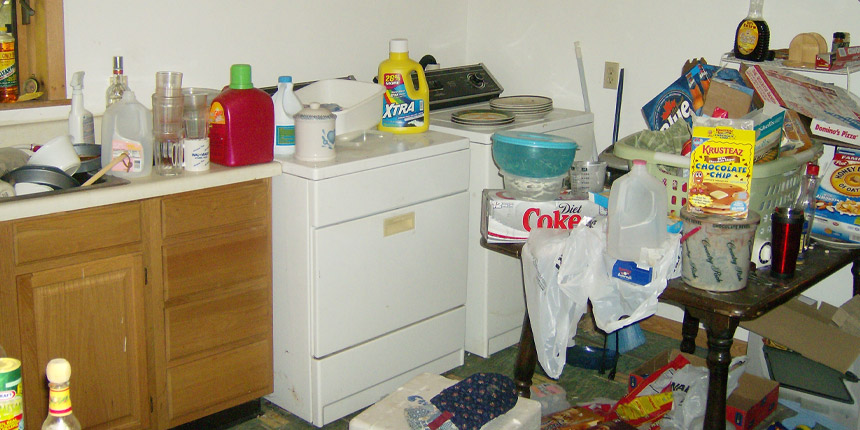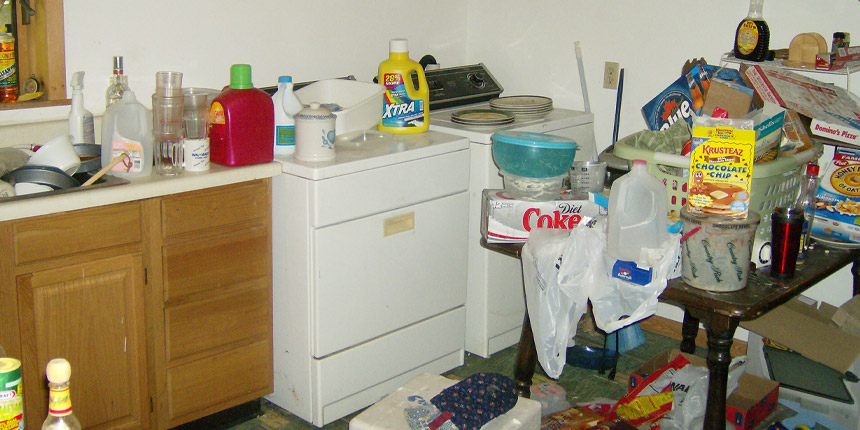 Property managers have plenty of work to do when transitioning a unit between tenants. If the last tenant left unwanted items and junk behind, you probably don't want the headache of figuring out how to make it disappear. That's when Express Junk Removal saves the day with professional junk removal services for apartments and rental homes.
Call Express Junk Removal or schedule an appointment online and you can stop worrying about how to empty that rental unit. We'll provide a simple estimate based on the amount of junk, and we'll show up to the appointment on-time with expert junk haulers. Point to the junk, we'll haul it away — and you can get ready for your next tenant!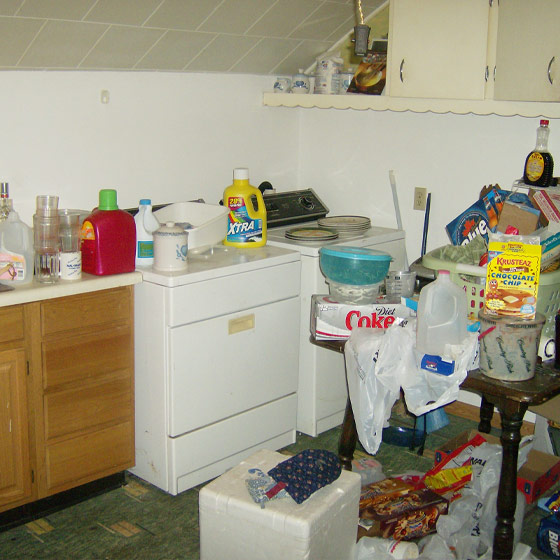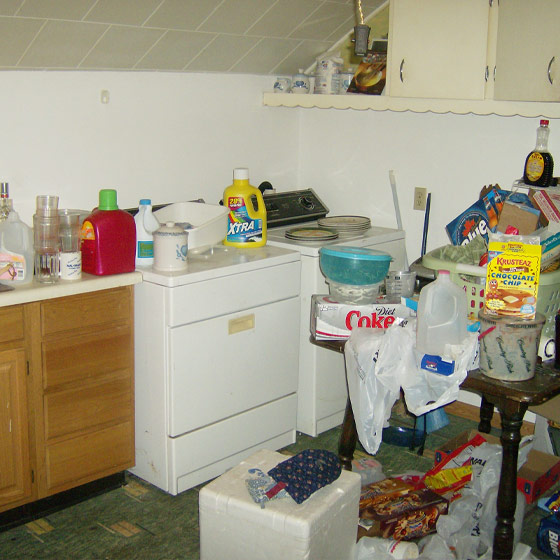 Need property management junk removal now?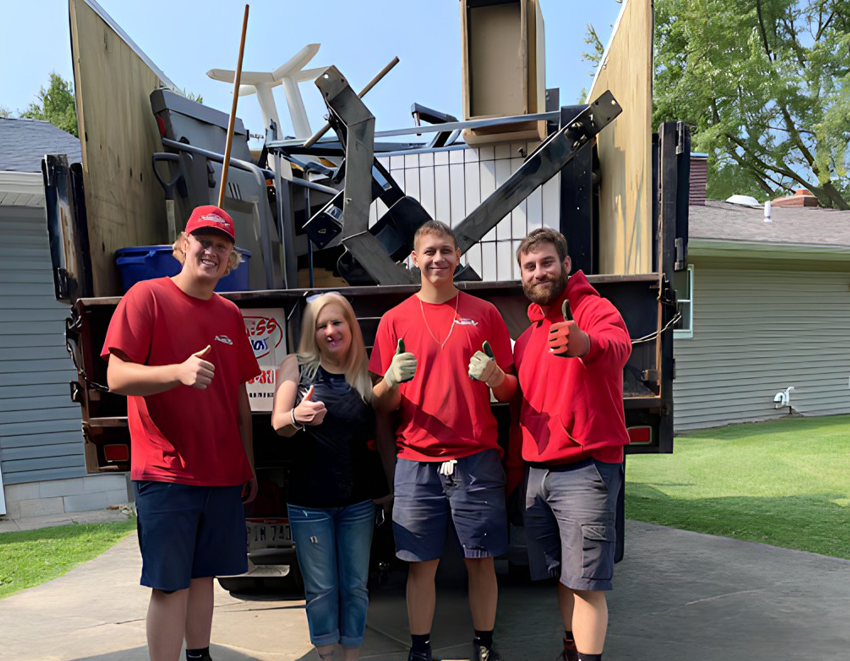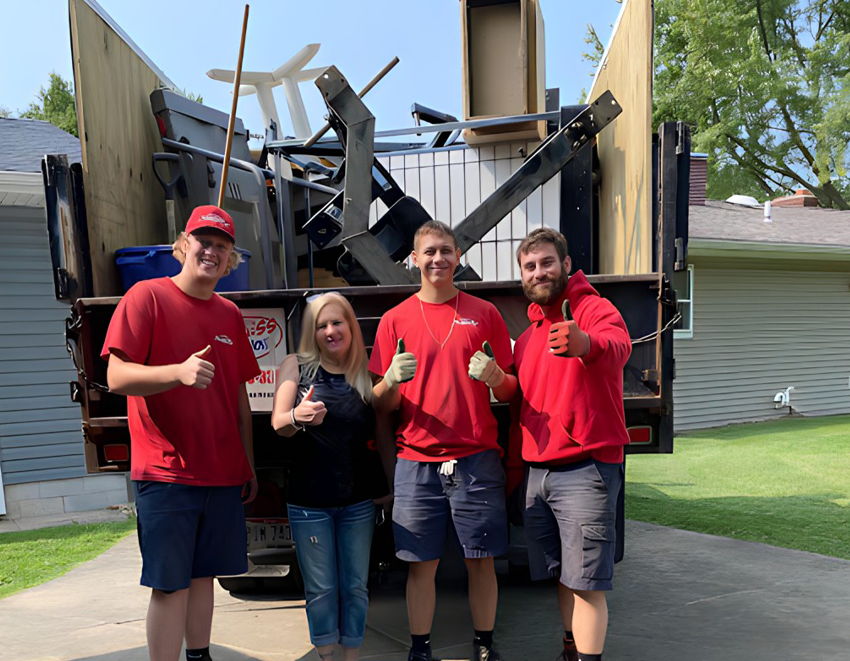 We make junk removal easy for property managers!

Schedule an Appointment
Call, text, or book online to schedule an on-site FREE estimate with NO OBLIGATION to hire.

We'll Call When We're on The Way
Your friendly, professional, uniformed team will arrive on time in one of our clean junk removal trucks. Your Team Captain will always present you with a price before doing any work.

We Arrive & Do ALL Labor & Loading
No matter where your stuff is located, we'll get it – even from your attic, basement, or backyard!
We remove Most types of junk, including:
Couches
Sofas & Sofa Beds
Mattresses
Chairs
Tables
Bookcases
Cubicles
Desks
File Cabinets
Boxes
Armories
Tool Units
Patio Furniture
Wall Units
Entertainment Centers
Dressers
Couches,  Sofas, Sofa Beds, Mattresses, Chairs, Tables, Bookcases, Cubicles, Desks, File Cabinets, Boxes, Armories, Tool Units, Patio Furniture, Wall Units, Entertainment Centers, Dressers
Our Service Areas
Express Junk Removal serves the Mahoning Valley including the following cities and areas:
Youngstown, Campbell, Struthers, Boardman, Poland, Coitsville, Austintown, Lake Milton, North Jackson, Canfield, Warren, Niles, Girard, Liberty, Hubbard, Weathersfield, Newton Falls, Braceville, Southington, Champion, Bristolville, Cortland, Fowler, Vienna, Howland, Brookfield, Kinsman, West Farmington, Hartford, Masury, Sharon, Hermitage, Farrell, Mineral Ridge, Wheatland, Lowellville, Lordstown and many more.
This is the second time I have used Express. Both times, I received excellent service from very courteous young men. They called about 15 minutes before arrival, were on time, had everything loaded quickly—I highly recommend them!
Two nice, respectful young men were strong and careful to remove old bedroom furniture from second story home. Also took an old couch from the basement…they charge according to the amount of space it requires in the truck. I will definitely call for future removal.
Property Managers love working with Express Junk Removal
Few tenants leave their apartments completely empty — and many of them leave behind furniture, mattresses, electronics, and massive amounts of junk. When you need a unit empty for the next tenant, Express Junk Removal is your fast, affordable, and simple solution for junk removal services.
Cleaning out apartments can be a tough task that requires strength and expertise. Our crew knows how to carry large and bulky items down flights of stairs and through hallways. We can clear out entire apartments quickly and efficiently. Make things easy for yourself by letting the experts take care of the heavy lifting and hauling.
Clean Out, Junk Hauling, Disposal and Recycling for All Kinds of Unwanted Items
We also put emphasis on eco-friendly junk removal services. Recyclable materials from paper trash to metal and electronics will end up being safely and responsibly disposed of at nearby recycling facilities. We even work with local organizations to donate usable items like clothes and furniture. Express Junk Removal helps you avoid the landfill with green solutions for junk disposal.


We take ANYTHING and EVERYTHING except hazardous waste.*
Property Management Junk Removal FAQ
How do I schedule junk removal for my property?
Our team is ready to inspect the property and meticulously evaluate all junk that needs removal. After assessing everything, we'll provide you an upfront cost estimate so our work can start right away if approved by you.
What types of property do you remove junk from?
Property managers no longer have to worry about time-consuming cleanouts – Express Junk Removal has got them covered. We specialize in apartment, office and home cleanout services that make sure your property stays fresh for future tenants!