Television Disposal & Recycling
Eco-Friendly TV Disposal Services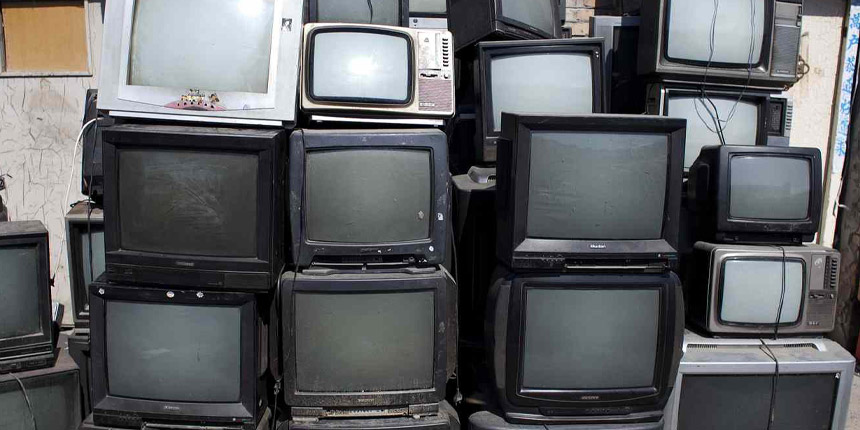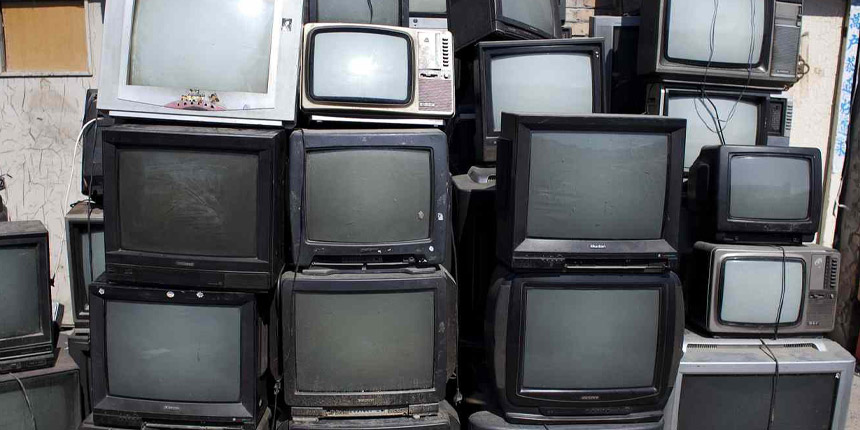 We've all had that same difficult experience of trying to move an old, boxy, heavy TV set. It's almost as if those old televisions are built with the purpose of scraping your hands and hurting your back. Could that be why so many people still have old TVs sitting around their homes, taking up space and collecting dust?
The other reason getting rid of a TV is difficult is because they are considered e-waste, or electronic waste items. Television sets contain harmful chemicals that will pollute our local environment if they are thrown into a landfill or any other improper disposal location. That's why TV disposal needs to be taken seriously – both for the health of the person attempting to carry the set and for the health of our environment.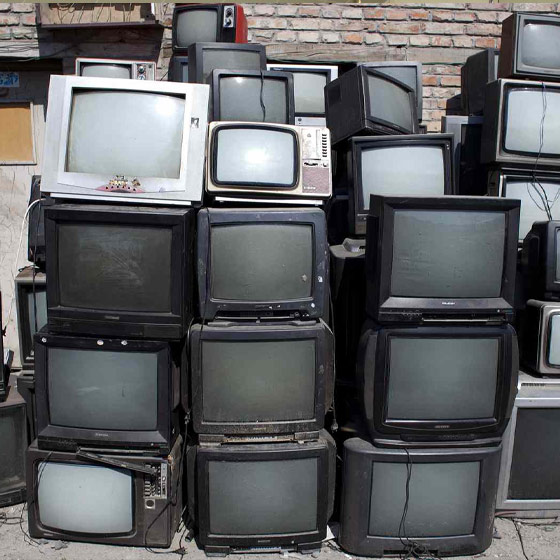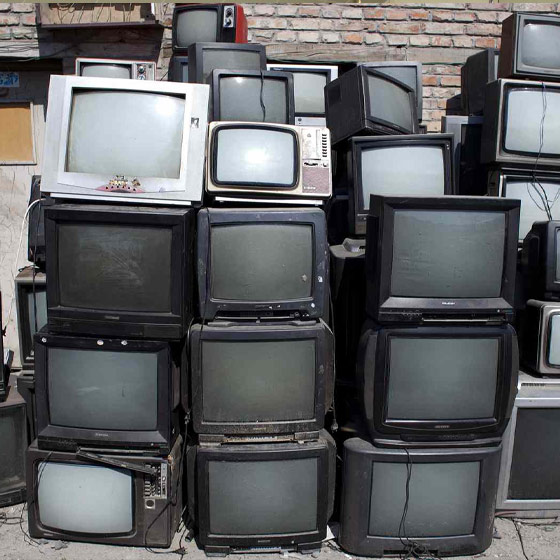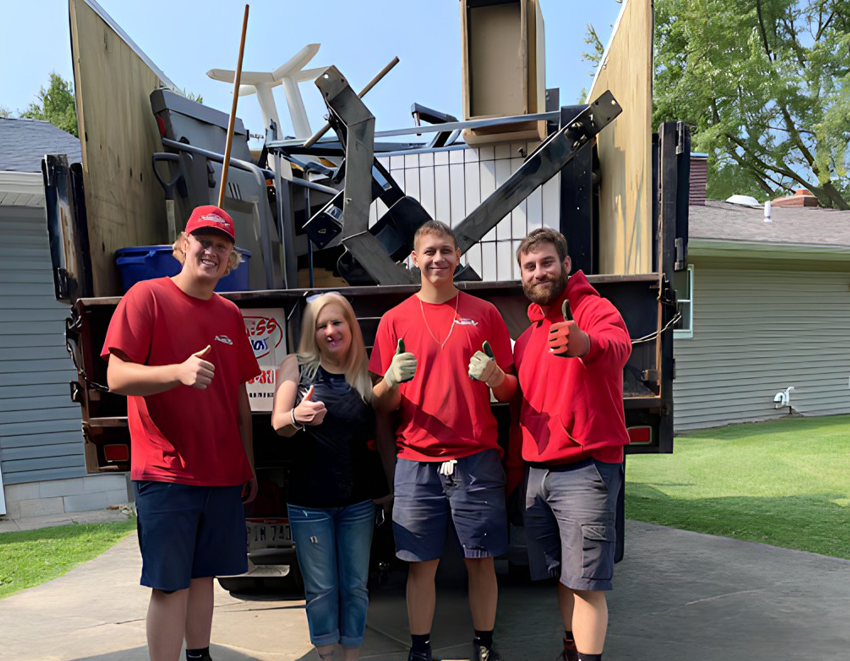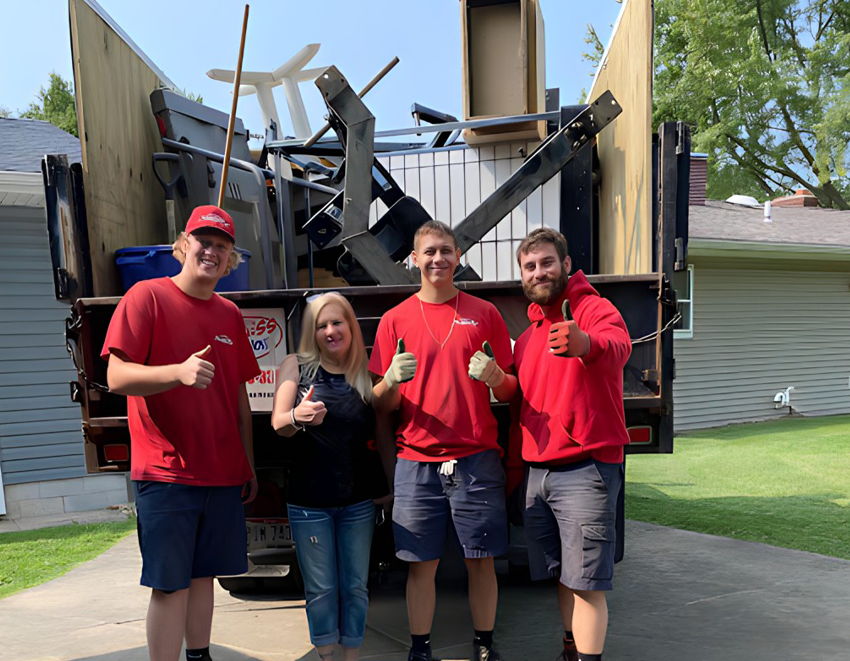 We make TV disposal easy for you!

Schedule an Appointment
Call, text, or book online to schedule an on-site FREE estimate with NO OBLIGATION to hire.

We'll Call When We're on The Way
Your friendly, professional, uniformed team will arrive on time in one of our clean junk removal trucks. Your Team Captain will always present you with a price before doing any work.

We Arrive & Do ALL Labor & Loading
No matter where your stuff is located, we'll get it – even from your attic, basement, or backyard!
We Remove All Types of Old TVs and Television accessories!
Rear Projector TVs
Flat Screen Televisions
Tube TVs
Portable TVs
Plasma TVs
LCD TVs
CRT TVs
TV Console
TV Stands
Wall Units
Set-Top Boxes
Cords & Accessories
VCR Players
DVD Players
Media Players
Projectors
Rear Projector TVs, Flat Screen Televisions, Tube TVs, Portable TVs, Plasma TVs, LCD TVs, CRT TVs, TV Consoles, TV Stands, Wall Units, Set-Top Boxes, Cords & Accessories, VCR Players, DVD Players, Media Players, Projectors
Our Service Areas
Express Junk Removal serves the Mahoning Valley including the following cities and areas:
Youngstown, Campbell, Struthers, Boardman, Poland, Coitsville, Austintown, Lake Milton, North Jackson, Canfield, Warren, Niles, Girard, Liberty, Hubbard, Weathersfield, Newton Falls, Braceville, Southington, Champion, Bristolville, Cortland, Fowler, Vienna, Howland, Brookfield, Kinsman, West Farmington, Hartford, Masury, Sharon, Hermitage, Farrell, Mineral Ridge, Wheatland, Lowellville, Lordstown and many more.
This is the second time I have used Express. Both times, I received excellent service from very courteous young men. They called about 15 minutes before arrival, were on time, had everything loaded quickly—I highly recommend them!
Two nice, respectful young men were strong and careful to remove old bedroom furniture from second story home. Also took an old couch from the basement…they charge according to the amount of space it requires in the truck. I will definitely call for future removal.
Express Junk Removal can properly dispose of your old Televisions
Express Junk Removal offers convenient and eco-friendly disposal solutions for all your beloved relics. From the latest flat screens to old tube TVs, even classic projector screens; disposing of any size or type of eWaste is just a call away! Let us take care of those tricky regulations so you don't have to worry about it. Contact us today for a free quote on TV removal & disposal.
Why Recycling Old TVs Matters
Recycling a TV is more than just throwing it away; the various components must be disassembled and sorted to reap maximum value from its materials. Glass, plastic, copper, gold silver alloy lead and platinum are among some of these precious elements that can be reused for other purposes. Additionally parts within Cathode Ray Tubes such as phosphor front glasses panes , glass envelops or electron guns all have an important role in recycling efforts by providing valuable resources.


We take ANYTHING and EVERYTHING except hazardous waste.*
What types of TVs do you remove?
We can take any TV you have, big or small! 
Can't I just throw my TV in the regular trash?
Nope! Old TVs should never be discarded carelessly, as it can lead to hazardous materials being released into the environment. Furthermore, most garbage collection services do not accept electronic waste such as televisions for disposal – so other arrangements need to be made in order to safely dispose of them.