Shed Removal Services near me
Have An Old Shed That Needs removed in Warren-Youngstown?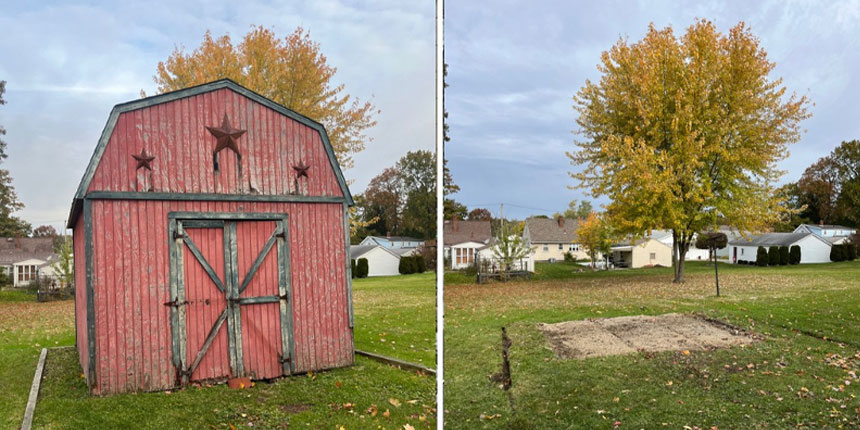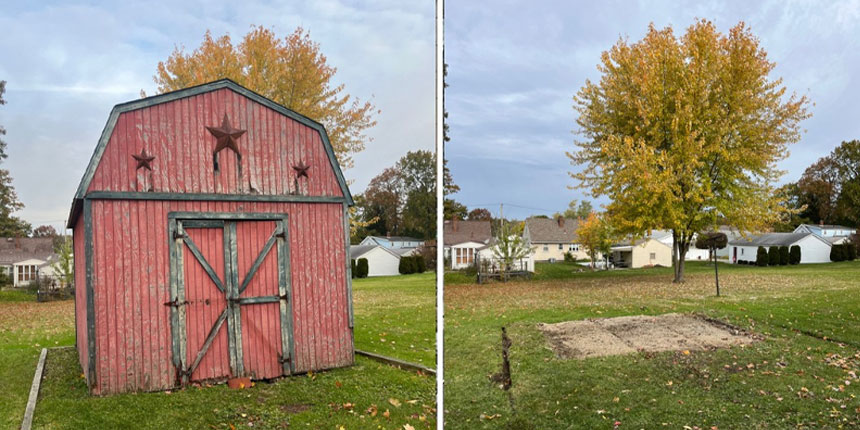 Free your backyard from the burden of that shabby, crumbling shed! With Express Junk Removal's quick and reliable services, you can watch it be swiftly annihilated in a few easy steps. Not only will this make an aesthetically pleasing impact on your yard – but also ensure safety for yourself and those near you by eliminating any risks associated with disrepairing structures attracting unwanted pests.
Our team of shed disposal experts in the Warren-Youngstown area are standing by to take on your project with ease! We'll lift, haul and even disassemble your old shed.
Get started now with an estimate from us online or by giving us a call now!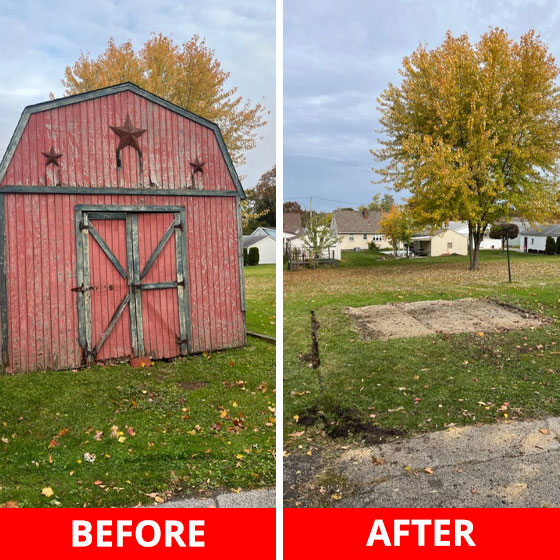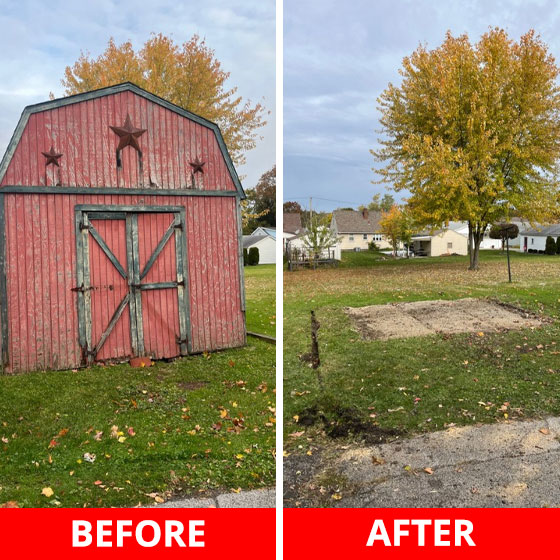 shed removal services near you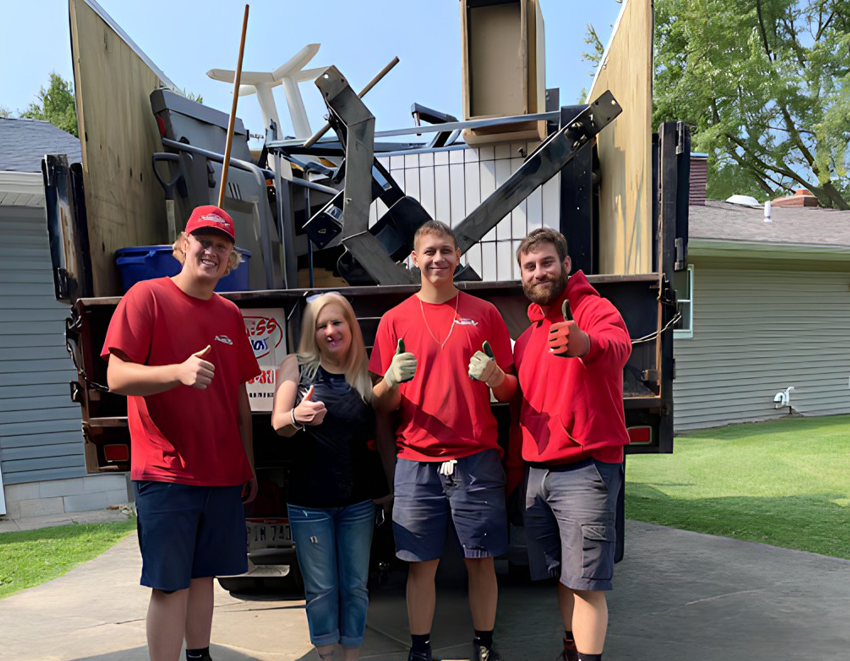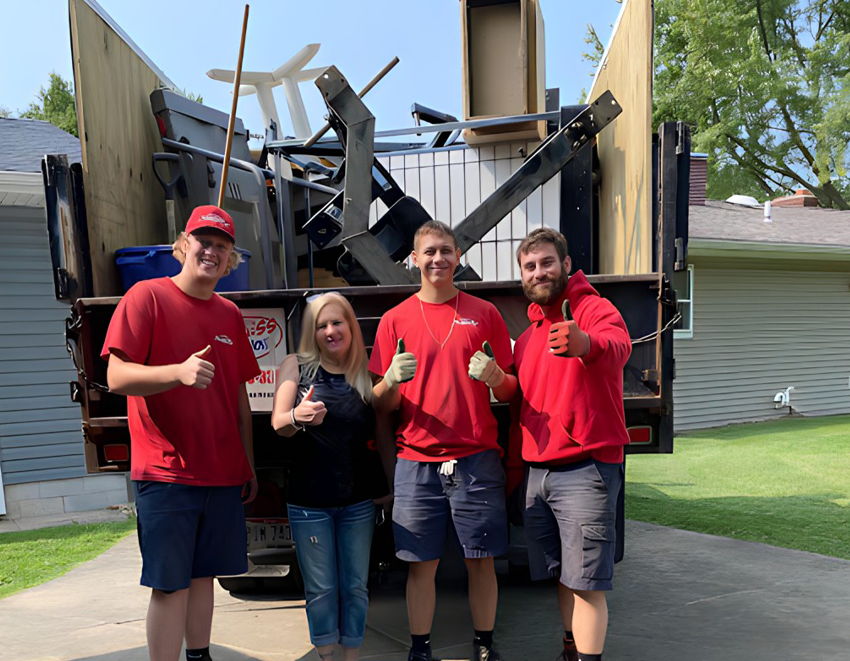 shed removal services near you with next day service!

Schedule an Appointment
Call, text, or book online to schedule an on-site FREE estimate with NO OBLIGATION to hire.

We'll Call When We're on The Way
Your friendly, professional, uniformed team will arrive on time in one of our clean junk removal trucks. Your Team Captain will always present you with a price before doing any work.

We Arrive & Do ALL Labor & Loading
Sit back and relax as our professional team does all of the heavy work!
We can safely remove & haul away all types of sheds
Wood Shed, Storage Shed, Plastic Shed, Garden Shed, Metal Shed, Tool Shed, Resin Shed, Prefab Shed
Do you need a permit to demolish your shed?
In most states, you need a permit to demolish a shed. Permits are required any time a building is constructed, altered, or demolished, especially in big cities. However, there are some places that do not require a permit to demolish your shed, so check with your city's Building Department for their regulations..
What size sheds do we remove?
Shed sizes come in all different shapes and sizes and the bigger they are, the more effort it will take to tear it down. The pros at Express Junk Removal are able to remove small to medium-sized sheds if it can be safely taken down by two people with no special equipment. Our Truck Team Members perform a no obligation on-site estimation so you know exactly what you'll be paying. For more information, contact us to see if they offer shed removal in your area.
How much does it cost to remove a shed?
 The average shed removal cost can range from $200-$2000. Shed demolition and removal of the debris costs are influenced by 3 factors: the condition of the shed, the location of the shed, and the way the shed was built and what type of foundation it has.
Shed location
The further away from the driveway, the more expensive the service will be.
Shed condition
The condition of the shed will greatly influence the cost for removing it. If a tree fell on your shed and took care of the demolition process for you, this will decrease the cost. If the shed is extremely well built and in like-new condition, this will require more effort and extra labor costs.
Shed foundation
Plywood, treated lumber, concrete, anchor points, etc. These all influence the cost of the shed removal service.
Old shed cleanout
At Express Junk removal, we're junk hauling expert. We'll tear your shed down or remove the contents of the shed for you all without you ever having to centralize the junk for us. Simply show us what goes and we take care of all the heavy lifting. We will have your shed cleaned out in no time. We even offer same day/next day service for shed cleanouts.
Our Service Areas
Express Junk Removal serves the Mahoning Valley including the following cities and areas:
Our Service Areas
Express Junk Removal serves the Mahoning Valley including the following cities and areas:
Youngstown, Campbell, Struthers, Boardman, Poland, Coitsville, Austintown, Lake Milton, North Jackson, Canfield, Warren, Niles, Girard, Liberty, Hubbard, Weathersfield, Newton Falls, Braceville, Southington, Champion, Bristolville, Cortland, Fowler, Vienna, Howland, Brookfield, Kinsman, West Farmington, Hartford, Masury, Sharon, Hermitage, Farrell, Mineral Ridge, Wheatland, Lowellville, Lordstown and many more.
This is the second time I have used Express. Both times, I received excellent service from very courteous young men. They called about 15 minutes before arrival, were on time, had everything loaded quickly—I highly recommend them!
Two nice, respectful young men were strong and careful to remove old bedroom furniture from second story home. Also took an old couch from the basement…they charge according to the amount of space it requires in the truck. I will definitely call for future removal.
Warren-Youngstown's Favorite Shed Teardown & Junk Removal Experts
A shed can add character and valuable storage space to a home in the Warren-Youngstown area—but when it begins to fall into disrepair, an aging structure can be more of an eyesore than an asset. Not only could rotting material pose a falling risk for you or others—mildew and mold growth have the potential bring harmful health risks with them as well.
Instead of living with this liability on your property, call Express Junk Removal – whatever the material the shed is constructed out of, our crew of junk removal experts will safely remove it from your land!
Let us help eliminate any concerns associated that come with owning old sheds: give us a call today!
Schedule your appointment today for shed removal using our "Book Online" form. For faster service, call us right now at (234) 600-3317.


We take ANYTHING and EVERYTHING except hazardous waste.*
is a quote for shed removal free?
At Express Junk Removal, you're in the driver's seat. Get free quotes with absolutely no pressure – giving you peace of mind knowing that if our pricing isn't ideal for your needs, there are no strings attached!
How much do you charge for shed removal?
The short answer: it depends on several factors including how large the shed is and how much space they take up in our trucks. You don't have to go with the big, expensive junk removal chains; our professionals know how best to remove sheds quickly and efficiently while saving you money!