Superior Quality & Outstanding Junk Removal Service near sharon, Pennsylvania
Need Junk Removal Services in sharon? We're Here for you!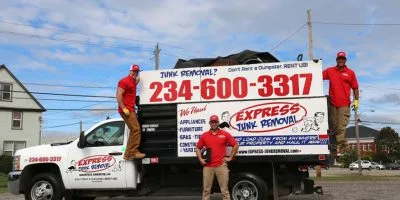 Express Junk Removal is the area's finest professional junk removal service. We provide junk hauling services right here in Sharon, Pennsylvania and the surrounding areas, for both residential and commercial properties, and more than half of everything we haul is donated or recycled!
Have outdated appliances or old furniture in your house? Sick of looking at trash or yard debris on your property? Express Junk Removal is your local junk hauling solution for Sharon, Pennsylvania!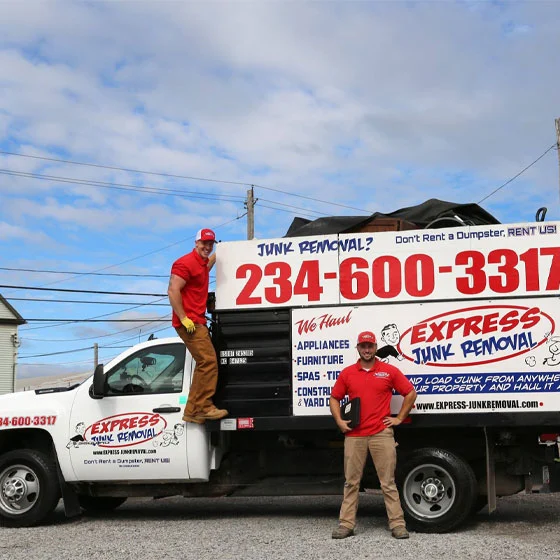 Sharon's most trusted name in junk removal

We'll be in and out in no time so you can get on with your day.

Our pricing is all-inclusive and up-front. No hidden fees.

We pride ourselves on offering same/next day service. We're already on the way!

Our friendly, professional teams do all the heavy lifting.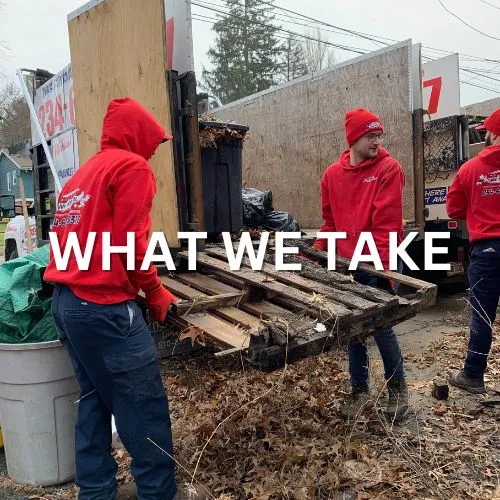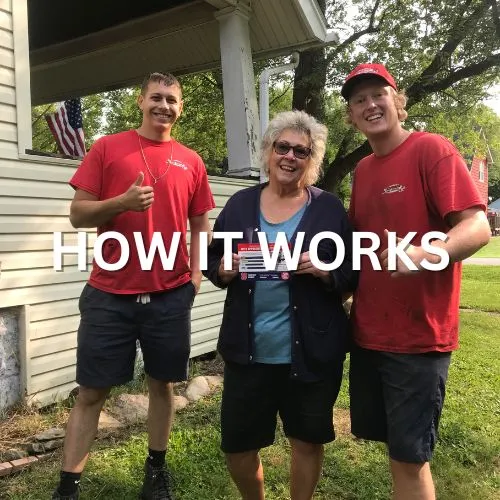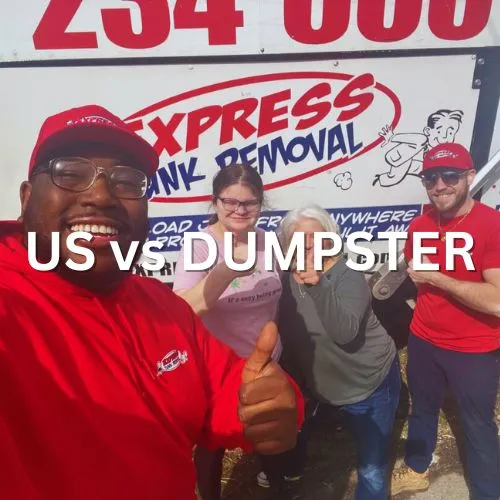 Need Junk Removal in sharon?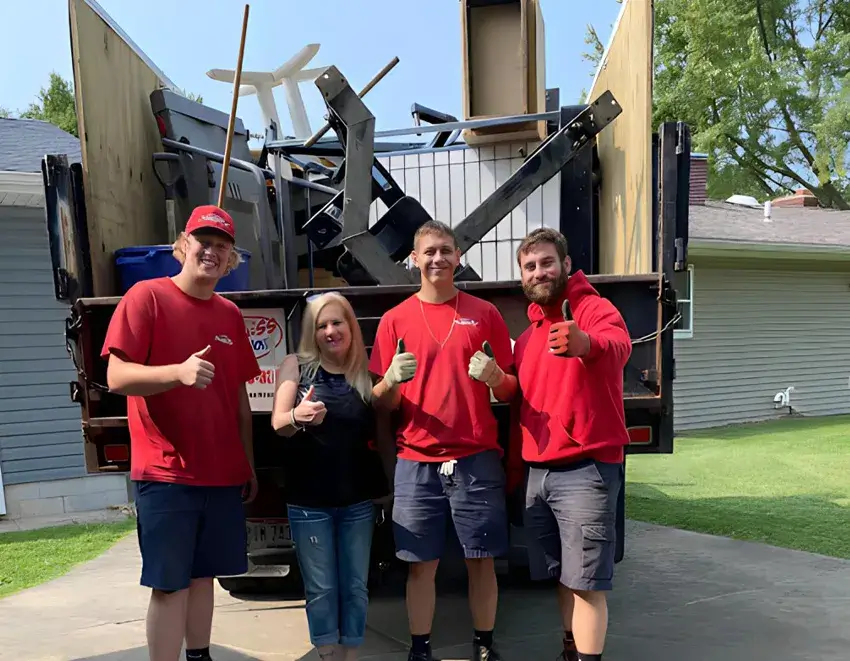 We make Junk Hauling and Removal around sharon, Pa easy!

Schedule an Appointment
Call, text, or book online to schedule an on-site FREE estimate with NO OBLIGATION to hire.

We'll Call When We're on The Way
Your friendly, professional, uniformed team will arrive on time in one of our clean junk removal trucks. Your Team Captain will always present you with a price before doing any work.

We Arrive & Do ALL Labor & Loading
No matter where your stuff is located, we'll get it – even from your attic, basement, or backyard!
Junk Hauling and Removal around sharon, Pennsylvania
Appliances
Bulk Trash
Construction Waste
Estate Cleanout
Foreclosure Cleanout
Furniture
Hot Tubs
Mattresses
Property Management
Eco-Friendly Waste Removal
At Express Junk Removal, we donate or recycle over half of the unwanted items we take! We work closely with a variety of charities that accept clothing, furniture, building supplies, and almost any other junk you can think of.
We collect and sort your items, and find the perfect solution to help the community without hurting the environment, because what you may see as trash can often be utilized in some way by someone else.
Every time we donate anything from your home or office, we will collect a tax-deductible receipt that can help balance out the cost of our services. We also guarantee that you'll receive your receipt within 14 business days!
Feel better knowing that we're keeping your stuff out of a landfill! No other junk removal company works as hard as we do for the planet!
Remember, we don't accept hazardous materials: no human/animal waste, asbestos, or liquids or any kind.
Whether it's a few items or a truckload, our junk removal services are the best of the best. Call today and get rid of your unwanted junk!
About sharon, pennsylvania
about sharon, pennsylvania
Sharon is a city in Mercer County, Pennsylvania, in the United States, 75 miles northwest of Pittsburgh. It is part of the Youngstown-Warren-Boardman, OH-PA Metropolitan Statistical Area.
Elevation: 1,000′
Founded: 1795
Area: 3.77 mi²
Directions from sharon, pennsylvania
Things To Do in pennsylvania:
what is sharon, pa know for?
Beautiful Downtown Sharon is famous for fabulous shoes, gowns, candies and wings! But, imagine your surprise to discover dozens of new boutique shops, galleries and restaurants!
This is the second time I have used Express. Both times, I received excellent service from very courteous young men. They called about 15 minutes before arrival, were on time, had everything loaded quickly—I highly recommend them!
Two nice, respectful young men were strong and careful to remove old bedroom furniture from second story home. Also took an old couch from the basement…they charge according to the amount of space it requires in the truck. I will definitely call for future removal.