TRASH HAUL OFF YOUNGSTOWN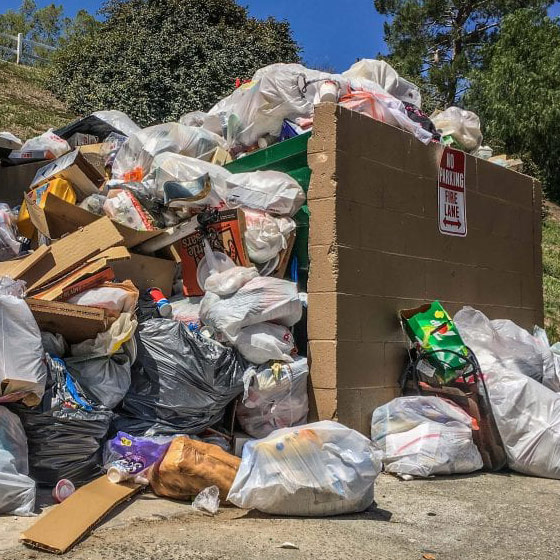 When clutter takes over your space, it's time to take action. Whether you're moving, renovating, or just clearing out the old to make room for the new, the process of junk removal can be overwhelming. But fear not, residents of Youngstown, Ohio, because Express Junk Removal is here to help! In this blog post, we'll explore the ins and outs of trash haul off services, shedding light on the cost and how Express Junk Removal can simplify the process for you.
What is the Cost of Trash Haul Off?
One of the first questions that come to mind when considering trash haul off is the cost involved. The cost of trash haul off can vary depending on several factors, including the volume and type of items you need to dispose of, the distance to the disposal facility, and any additional services you might require. Typically, trash haul off services are priced based on the amount of space your items occupy in the hauling vehicle.
For the most accurate cost estimate, it's best to reach out to reputable junk removal companies like Express Junk Removal. They offer free on-site estimates, ensuring that you get a fair and transparent quote tailored to your specific needs. This eliminates any surprises and allows you to budget effectively for your junk removal project.
But How Does Express Junk Removal Help with Trash Haul Off?
Express Junk Removal goes above and beyond to make the trash haul off process seamless and stress-free for residents of Youngstown, Ohio. Here's how they can assist you:
Efficient and Timely Service: Express Junk Removal understands that your time is valuable. They offer prompt and efficient services, ensuring that your clutter is cleared out on your schedule. You won't have to wait around for days to get rid of your unwanted items.
Professional Expertise: Dealing with junk removal on your own can be physically demanding and time-consuming. Express Junk Removal's team of professionals is equipped with the right tools and expertise to handle the heavy lifting, loading, and disposal. You can sit back and relax while they do the hard work.
Eco-Friendly Disposal: Proper disposal is crucial for minimizing the environmental impact of junk removal. Express Junk Removal takes sustainability seriously. They sort and recycle items whenever possible, reducing the amount of waste that ends up in landfills.
Versatile Services: Whether you're clearing out a small attic or a whole estate, Express Junk Removal can accommodate your needs. From furniture and appliances to construction debris and yard waste, they handle a wide range of items.
Transparent Pricing: Express Junk Removal believes in transparency. They provide upfront pricing with no hidden fees. You'll know exactly what you're paying for, right from the start.
Conclusion:
When it comes to trash haul off in Youngstown, Ohio, Express Junk Removal emerges as a reliable partner. With a commitment to efficient service, professional expertise, eco-friendly disposal practices, and transparent pricing, they stand out as a top choice for simplifying the process of junk removal. So, if you're looking to reclaim your space and bid farewell to clutter, reach out to Express Junk Removal for a hassle-free solution. Your clean and clutter-free space is just a call away!
This is the second time I have used Express. Both times, I received excellent service from very courteous young men. They called about 15 minutes before arrival, were on time, had everything loaded quickly—I highly recommend them!
Two nice, respectful young men were strong and careful to remove old bedroom furniture from second story home. Also took an old couch from the basement…they charge according to the amount of space it requires in the truck. I will definitely call for future removal.