Professional Piano Removal Services
Expert Piano Removal by Express Junk Removal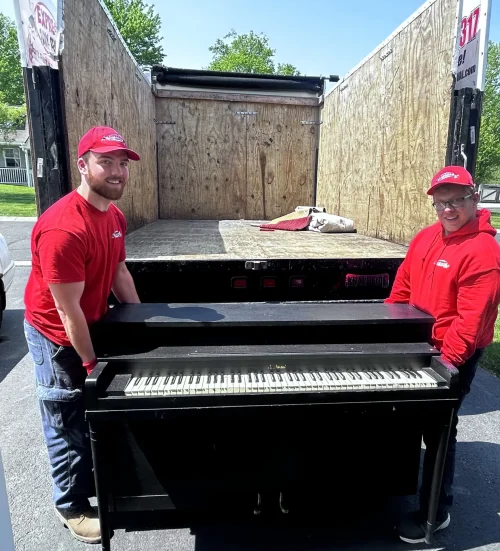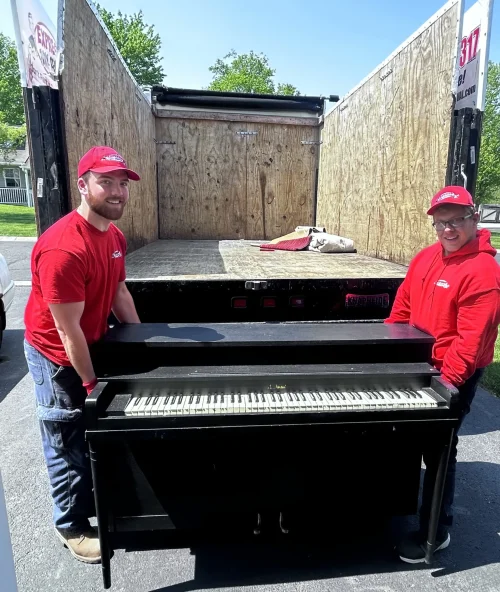 Are you looking for reliable and professional piano removal services? Look no further than Express Junk Removal. We specialize in safe and efficient piano removal, providing you with a stress-free experience.
Removing a piano can be a challenging task. Pianos are heavy, bulky, and require careful handling to avoid damage to the instrument and your property. At Express Junk Removal, we have the expertise and equipment to handle piano removal with precision and care.
Our team of trained professionals understands the intricacies involved in moving pianos. We follow industry best practices to ensure a smooth and seamless removal process. From console pianos to spinet pianos, we have the experience and knowledge to handle most types of pianos, regardless of size or weight.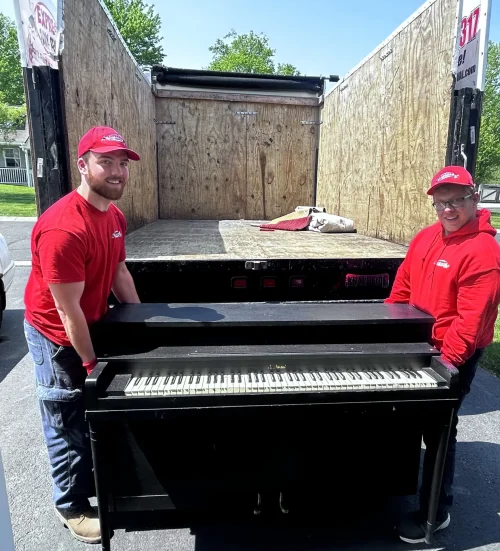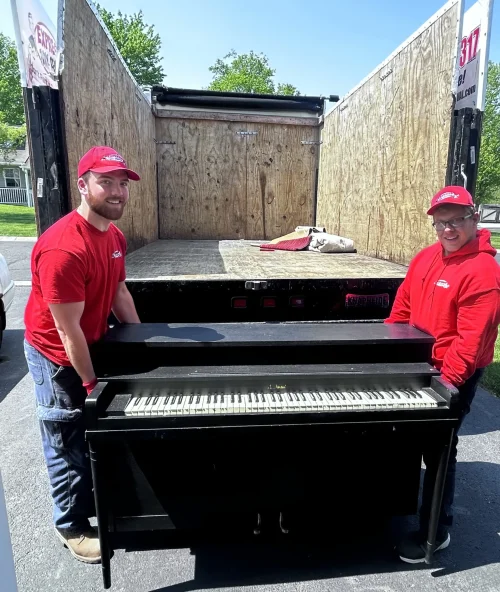 Why Choose Express Junk Removal for Piano Removal?
Expertise and Equipment: Our trained professionals are equipped with the necessary tools and equipment to handle pianos of all types and sizes. We have the knowledge and experience to disassemble, safely transport, and reassemble your piano with precision and care.
Safety First: We prioritize safety during every step of the piano removal process. Our team follows proper lifting techniques and utilizes protective coverings to safeguard your piano and your property from any potential damage.
Timely and Efficient Service: We understand the importance of your time and strive to provide efficient piano removal services. Our team arrives promptly at the scheduled time, works diligently to complete the removal process, and leaves your space clean and tidy.
Affordable Pricing: Express Junk Removal offers competitive and transparent pricing for piano removal services. We provide upfront cost estimates with no hidden fees, ensuring you get a fair and affordable service.
Responsible Disposal: If your piano is no longer playable or you simply want to get rid of it, we'll handle its disposal responsibly. We prioritize environmentally-friendly practices, including recycling or donating pianos whenever possible.
Don't let the stress of piano removal weigh you down. Trust Express Junk Removal to handle your piano removal needs with professionalism and care. We are dedicated to delivering a hassle-free experience, ensuring your piano is removed efficiently and safely.
What other services does Express Junk Removal assist with?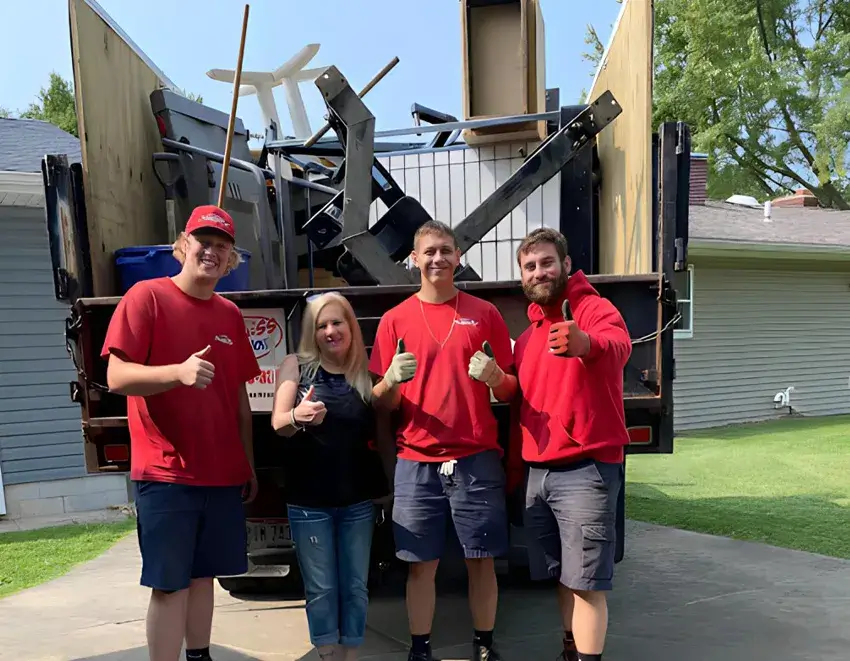 Schedule an Appointment
Call, text, or book online to schedule an on-site FREE estimate with NO OBLIGATION to hire.

We'll Call When We're on The Way
Your friendly, professional, uniformed team will arrive on time in one of our clean junk removal trucks. Your Team Captain will always present you with a price before doing any work.

We Arrive & Do ALL Labor & Loading
No matter where your stuff is located, we'll get it – even from your attic, basement, or backyard!
how do you dispose of a broken piano?
Getting rid of your old piano is not as simple as throwing it into the trash. Pianos are large and made of materials that do not break down naturally in landfills.
Here's how you can properly get rid of your old piano:
Determine if your broken piano is beyond repair – if it can be fixed, it may have more value being donated.
Check to see if your local trash or junk removal service, charities, and recycling facility accepts pianos or offers piano disposal service.
Schedule a pickup time with piano movers.
Clear a path for the piano movers to carry the instrument through.
Moving a piano is more than a one-person job. Your best option is to hire professionals who have the tools to handle it for you.
how do i donate or recycle a piano?
One way to dispose of an old piano is to donate it. However, the size of your piano and the condition that it is in plays a large role in whether or not an organization will accept your donation.
There are many places that accept piano donations, including:
Nonprofit organizations
Schools
Social groups
Retirement homes
Recreation centers
Service clubs
Afterschool programs.
Donating to many of these organizations may be tax-deductible. Of course, there may be organizations in your area that also accept pianos in need of repair.
can pianos be recycled?
Pianos are made of several materials, including wood, steel wire, screws, and cast iron, that can be recycled once the instrument is broken down. If you're looking to give your piano a second chance at life, check with your local recycling centers to find out if they will accept a used piano and whether or not it will cost you money to deliver it.
how do i dismantle a piano for disposal?
If you're getting ready to get rid of your old piano, you may want to dismantle it first for easier transportation.
To dismantle a piano:
Open the piano lid and key cover to see inside the piano
Unscrew the piano desk, or the space where the sheet music rests, to expose the harp
Loosen the screws on the piano key cover to remove
Remove the lower board cover, or the wall that houses the foot pedals, to expose the lower mechanism
Loosen the screws and remove the top lid
Unscrew and remove the muffler felt that runs across the action, or hammers
Remove the bracket screws to loosen and remove the action
Pull each key straight up to remove and place aside
Loosen the tension in every string on the harp by turning the tuning pegs counterclockwise for safety
Loosen and remove the key bed
Lay the piano down for stability
Remove the side supports
Finally, remove the piano harp